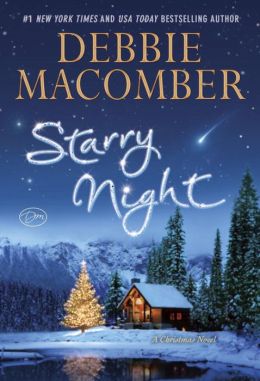 I am going to let you in on a little secret. This is my first book by Debbie Macomber. I have to admit, I am a little ashamed. Of course I think part of the reason is, I get skittish around authors that have written a lot of books. My husband always said that the authors he had read, after a certain amount of works the quality begins to dwindle. Well obviously this is not the case with Debbie Macomber, because Starry Night was a fantastic holiday treat!
This is my favorite read for December. So curl up with a soft blanket and a cup of hot cocoa and indulge in this wonderful story. For those of you that are to
busy holiday shopping this book is a good dose of love to carry in your purse when life annoys you and you need a big hug!
This is typically the kind of novel that makes you see life in pink. From time to time, we all get a little down, reading this book makes you want to believe….
Debbie's words are pure magic, enough to move you and make you want to believe that anything is possible in love.
That good people exist and that the right man is out there somewhere waiting for you.
The simplicity and beauty of this book just drew me right in. The dynamic relationship between the two characters had me falling in love with both of them. Finn and his manly man's personality and Carrie the girl who would not give up on him.
Starry Night was a sweet and delightful romance with a holiday cheer that just warms your heart and it takes place during the Thanksgiving & Christmas season. I thoroughly enjoyed it and I think it is a must read this holiday season!